Asbestos Exposure Register
Select Add New to create a new entry.
1. Select the effected worker from the staff list.
2. Select the date incident occurred, from the date picker.
3. Select who the incident was reported to from the staff list.
4. Select the Customer from the list or click + to add a new one.
5. Select the Worksite from the list or click + to add a new one.
6. The address will auto populate from the worksite.
If no customer & worksite is selected you can manually type in the address.
7. Select the Exposure type from list.
8. Select the Asbestos Type from the list.
9. Select PPE items from the list and click + for each one – this is optional.
– If the item you are looking for is not listed select the round plus button to add the item.
-Add the Title and description of the item and select save. – Then select the plus button to add to the list.
10. Click +ADD FILE to add any documents.

When finished Select Save.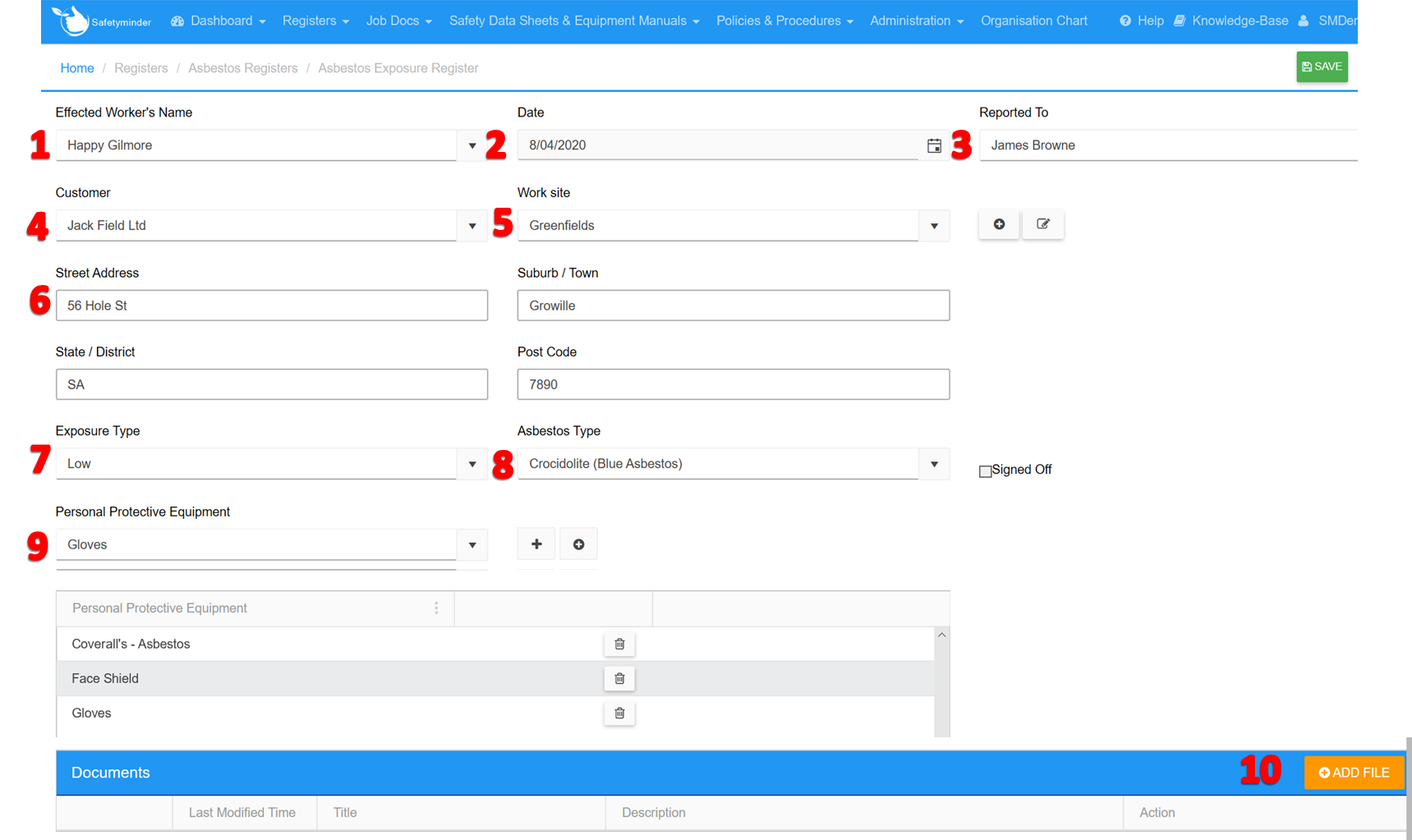 The Effected Worker will need to Sign this off in the Mobile App