Staff – Leave Requests
Leave Requests can be made by the staff member from the mobile app or by the office in the Web App.

Select the staff member from the Administration /Staff menu.
From the Personal Details Tab select Leave Requests.

Click Add New.
1. Select the Type of Leave from the drop down list.
2. Enter the no of days
3. Select the Start Date.
4. Select the End Date.
5. The manager will auto populate when you save the request.
6. Select the appropriate Status:
– If the request needs to be approved by a manager then select pending.
– If appropriate you can select Approved.
– If you select Denied or Cancelled you will need to complete the notes field.
7. Staff Signature tick will populate when the staff member signs it off in the mobile app.
8. Add any notes if required, these are mandatory if the status is changed to Denied or Cancelled.
9. Add any files that may be required.


Click SAVE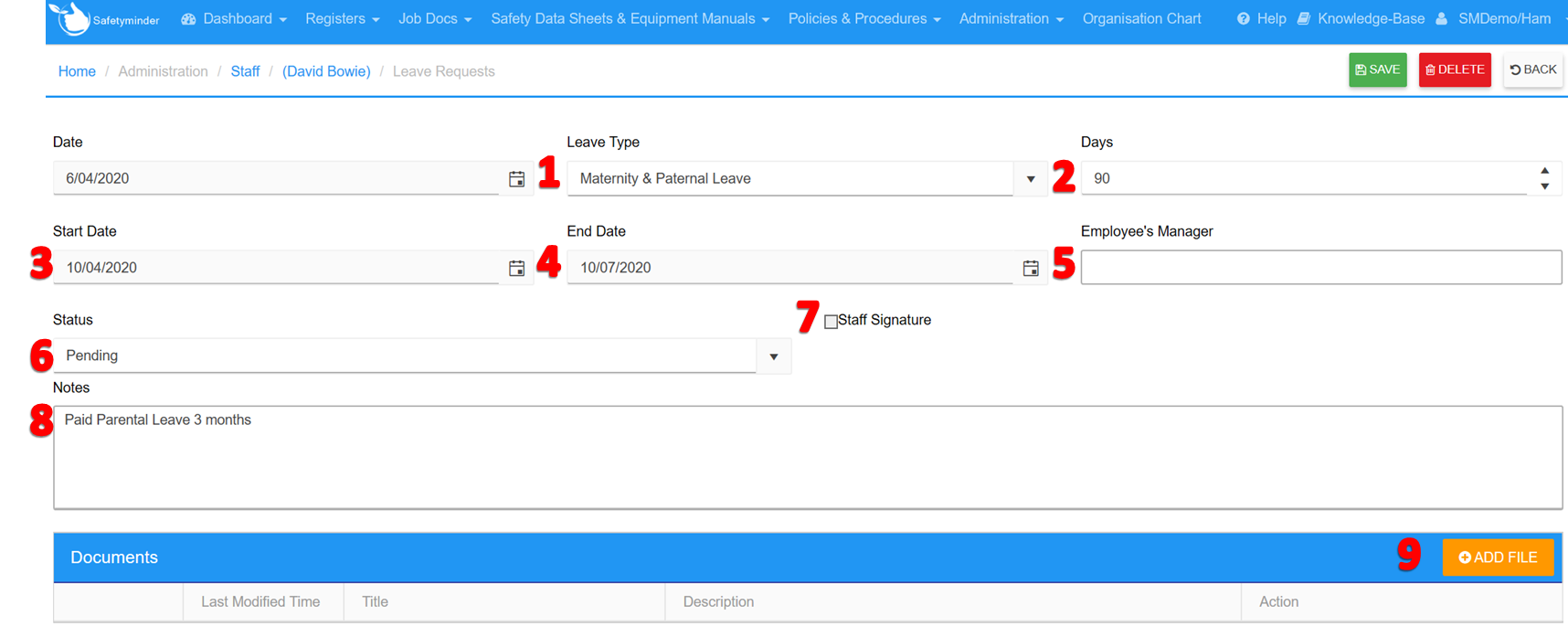 An email will be sent to the  manager asking them to action the leave request:
1. On the Web App either navigate to the Leave Calendar, use the filters on teh task list or select the staff member from Administration/Staff and select Leave Requests from the personal details tab.
2. Change the status to Approved.
When the manager has actioned the request the staff member will be sent an email.