Mobile User Setup
The office administrator will do the initial setup of your user and send an email.
Click the Start link in this email, it will take you to our webpage to setup your user.
Type in a Username, New Password and Confirm New Password.
Click Submit.
The password must be 8 or more characters including upper/lower case, alpha, numeric and a symbol password.
If the passwords do not match you will get the error below and you need to retype the passwords taking care to make sure they are both the same.

When you have successfully created your logon, close the webpage.

A second email will come through with the Company ID and Username you need to use.
Download the Safetyminder app from either the Apple Store or Google Play Store depending on your phone.
Enter the Company ID, click Next. 

Enter the Username and carefully enter the password you set previously, click Login.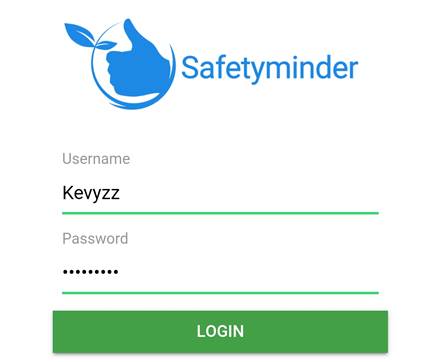 When you next logon it will remember the Company ID & your username, so only the password will be