Emergency Contact Numbers
Safetyminder has already added a standard list of Emergency Contact Types. Under each entry you can have multiple sub entries, building a comprehensive list of emergency numbers for your business.
NOTE: The default list cannot be deleted.
The emergency contact numbers are used in the mobile app, allowing all your users quick access directly to the numbers required.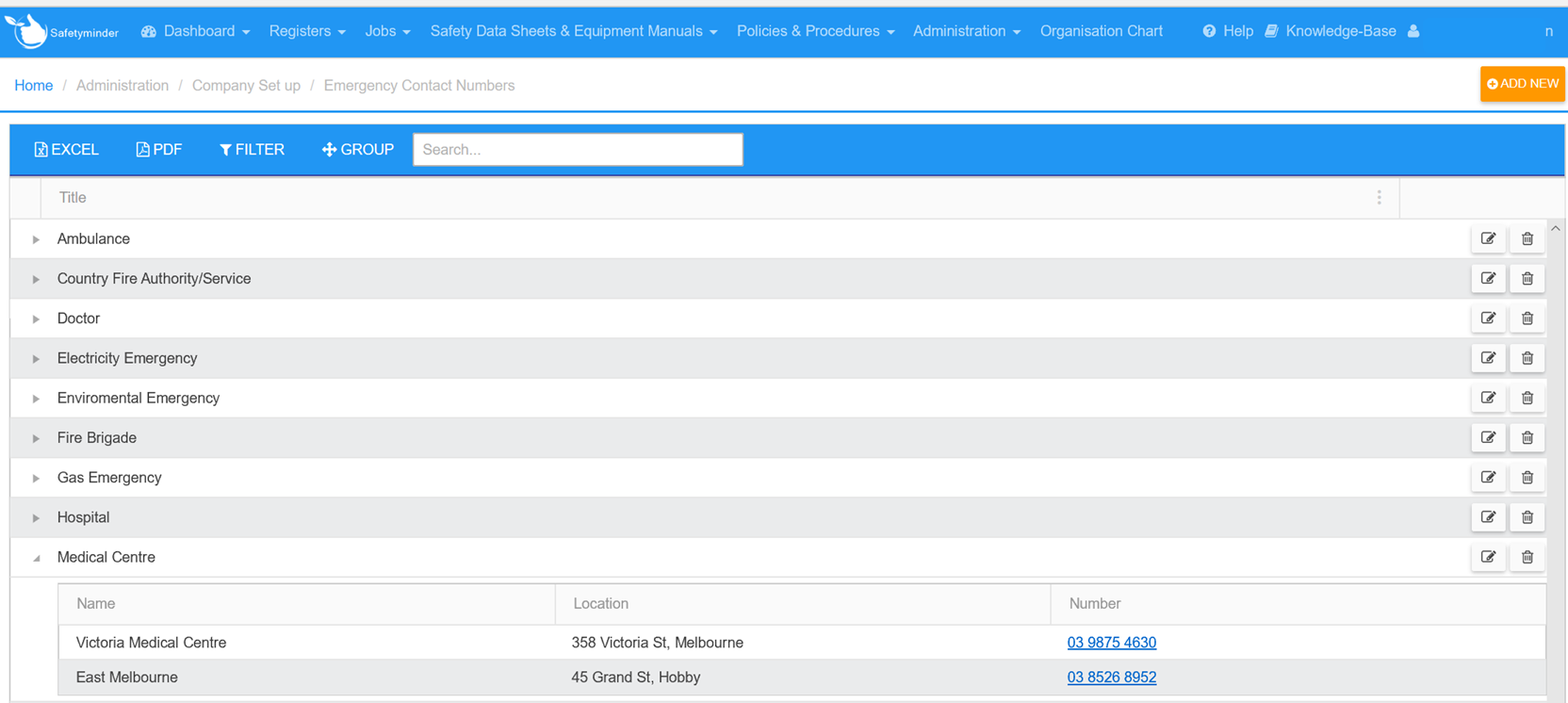 To complete the contact numbers for any of the default list, you can either double click on the line or select the edit button to the right side on the required entry, of the above list.
Once the Emergency Contact type is open, click Edit on the default entry, as shown below.


Complete the Name, Location & phone number for this entry.

Click SAVE.
You can add additional entries under each Emergency Contact type by clicking ADD NEW under the title. Complete the details for Name, Location and Number as per above. Click SAVE

To add other types of emergency numbers click ADD NEW in the top right corner of the list page.

Complete the Title of the Emergency Contact Type.
Then click ADD NEW to fill out the details and phone numbers, as per above.

Click SAVE when all are completed.